Jungle Chess
Game Desriptions:
Jungle Chess is a traditional Chinese strategy board game based on the animals in the jungle. This game will consist of two players where the goal is to get one of your pieces into the enemy home or by eating all your opponent's animals. Pieces are ranked depending on the animal. Higher ranking animals will typically be able to eat the lower ranking ones. Different animals will be different abilities such as jumping over the water or staying in the water. This game will provide hours of fun for you and your friends.
Details:
Playing Time: 5-30minutes
Age Range: 5+
Skils required: Thinking, Strategy, and Observation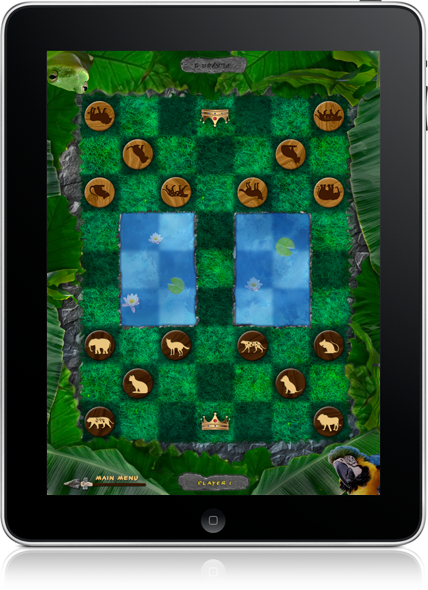 © 2010 funfig. all rights reserved.